XTO
XTO Thermal Transfer Overprint System: the new technology in product labelling solutions: Thermal transfer printer for direct printing on packaging films.

THERMAL TRANSFER PRINTER WITH MAXIMUM USER-FRIENDLINESS: THE NEW XTO
Do you want to print variable data in high volume on packaging films in an intermittent mode? The brand new XTO thermal transfer printer provides the answer to your requirement: long operating times, highly precise print results at high speed and an optimal price-performance ratio speak for themselves. The advantages are complemented by a modular concept that allows maximum flexibility and improved ergonomics. Thanks to its standard size, the film printer can be easily integrated into any new or existing production line in a user-friendly manner.
THERMAL TRANSFER PRINTING: THE OPERATOR IN FOCUS
The XTO thermal transfer printer was designed with a strong focus on the operator, based on numerous customer interviews and intensive market research. The basic idea behind the development was always to make the operation of the direct web printer as simple and intuitive as possible.
• Maximum flexible control of the print unit
• Quick and easy ribbon change ("Plug & Play")
• Easy cleaning of the print module
• Tool-free printhead change within seconds
• 100 % tool-free replacement of wear parts
ALL ADVANTAGES COMBINED – IN THE NEW XTO THERMAL TRANSFER PRINTER:
• Maximum ease of use
• Excellent print quality
• Excellent uptime
• Easy maintenance: no need to uninstall the print unit from the production line
• Maintenance 100 % tool-free
• Innovative concept in modules allowing maximum flexibility
• High supply and price flexibility thanks to optional components
• Optimum price-performance ratio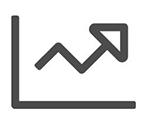 BEST PRICE PERFORMANCE
The XTO has by for the best price performance ratio of all TTO machines on the market.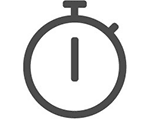 MAXIMUM UPTIME
The ergonomic and fast ribbon change function and a tool-free printhead change within seconds ensure maximum uptime.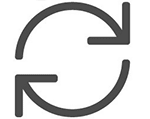 HIGHER ENERGY EFFICIENCY, LOWER COSTS
No compressed air is needed since a motor drives the print head. That means lower costs, easier maintenance and improved performance and uptime.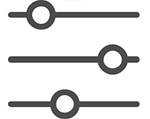 MAXIMUM INTEGRATION FLEXIBILITY
Thanks to its modular concept and its compatibility the XTO can be easily integrated into existing packaging machines or production lines.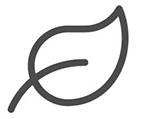 INCREASED SUSTAINABILITY
The ribbon save function ensures that only the ribbon needed for the print is used. The result is less waste and lower costs, as the ribbon needs lo be changed less frequently.
XTO – The all-rounder among thermal transfer printers
With an outstanding uptime, highly accurate printing results even at high speed, a revolutionary modular concept for maximum flexibility and the best price/performance ratio on the market, the XTO is the perfect solution for a wide range of industries and applications.
The XTO labels all different types of flexible packaging (film material) reliably, quickly and accurately.
More info about the XTO
Would you like to know more about thermal transfer printing or are you interested in the XTO thermal transfer printer?
Feel free to contact us by phone or via our contact form »