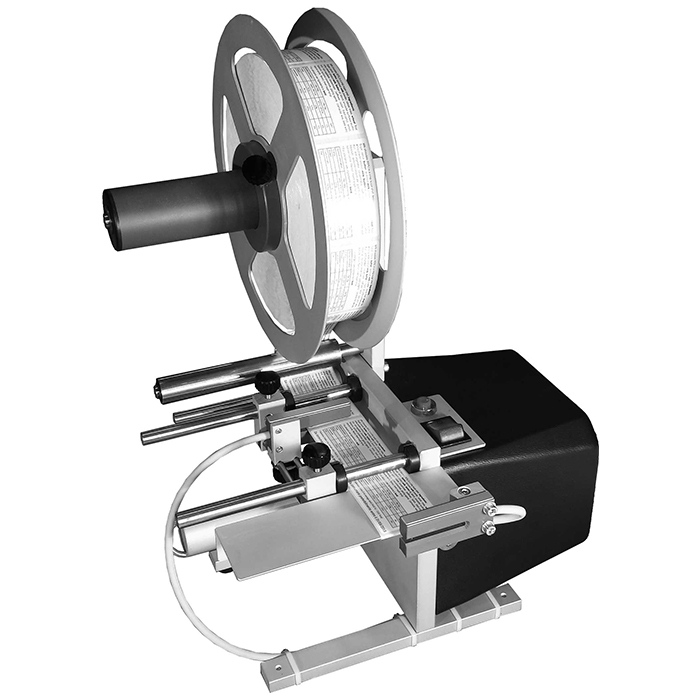 Description
Semiautomatic self-adhesive label dispenser with reduced encumbrance for desktop installation.
It is built in aluminium alloy with a stepper motor, and is capable of working with a label reel of up to 230 mm in diameter.
It also features two photoelectric cells to control label peel-off – one adjustable in both position and sensitivity, with self-setting functions, to read the label pacing; and an external photocell for advancement via label removal.
Technical features
Power supply: 240 V, 50 Hz
Engine type: stepper motor
Label drag speed: From 1 to 4 m/min
Maximum label width: 100 mm (120 and 160 mm on request)
Max. label roll diameter: 230 mm
Maximuminternal roll diameter : 40 mm
Label step detection: Self-learning photocell
Peel-off start sensor: Photoelectric cell
Base encumbrance: L290 x H210 x W420 mm
Weight: 5,5 kg